As we may already aware of, Vitamin C is a vital nutrient for health. From helping to perform many functions in the body to helping address countless skin concerns - we can't deny Vitamin C plays an important role in our overall health.



But do we actually know what it is or what it does, really?
Factually speaking, Vitamin C is a water-soluble vitamin found in a wide range of plants, including leafy green vegetables and citrus fruits. It is the most plentiful antioxidant in human skin and is closely involved with maintaining skin's overall health and appearance. Since humans cannot synthesize vitamin C, we get this essential vitamin mainly through the regular consumption of fruits and vegetables.

Other names for vitamin C include L-ascorbic acid, ascorbic acid, and L-ascorbate.


Why we need Vitamin C?
Vitamin C is water soluble, and the body does not store it. To maintain adequate levels of Vitamin C, people need to consume food that contains it every day - and if people don't have the means to take adequate amount of Vitamin C for whatever reasons, this is where supplements play its role.
The body needs Vitamin C for various functions. Here are some of them:
It helps the body produce collagen, L-carnitine, and some neurotransmitters.
As an antioxidant, it helps remove unwanted substances known as reactive oxidative species (ROS) from the body.
It helps the body absorb iron.
It boosts the immune system.
It enhances wound healing.
ROS are substances such as free radicals that result from natural bodily processes, exposure to pollution, and other factors. They can lead to oxidative stress, which can, in turn, cause cell damage.
Vitamin C's antioxidant activity may help reduce inflammation and lower the risk of developing various conditions, including some cancers.
The body needs vitamin C to produce collagen. This is the main component of connective tissue and makes up 1–2% of muscle tissue.
Collagen is a vital component in fibrous tissues such as:
tendons
ligaments
skin
the cornea
cartilage
bones
the gut
blood vessels
Low levels of vitamin C in the body can lead to scurvy. Symptoms of scurvy include swollen joints, bleeding gums and loose teeth, anemia, and tiredness.
What does Vitamin C do to our skin?
The most important functionsTrusted Source of Vitamin C for the skin are:
supporting the synthesis of collagen, which is essential for connective tissue such as skin
limiting the damaging effects of free radicals, which protect the skin from sun damage and aging
providing additional protection from sun damage in combination with sunscreen
reducing redness
improve the appearance of wrinkles
diminishing dark spots & scars
reducing acne
help boost radiance
promote an even skin tone
It's important to take Vitamin C supplements as recommended and not go overboard with the doses
Although Vitamin C is generally safe for most people, there are potential side effects associated with taking too much. However, like any supplement, it can also have side effects if taken in large doses.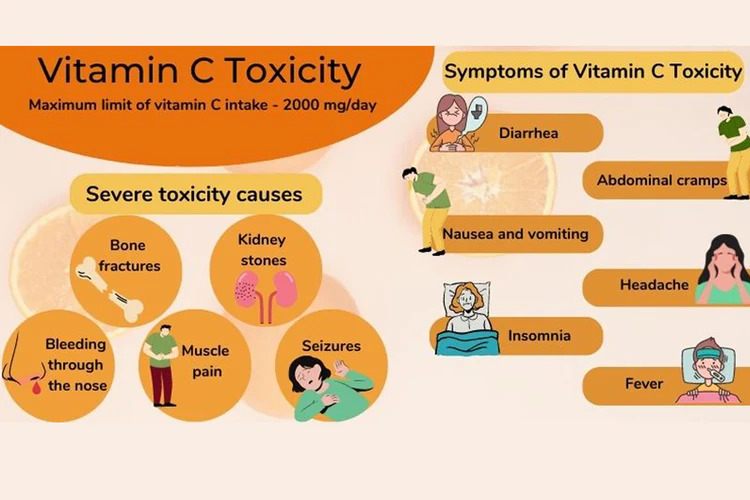 Common side effects of taking too much Vitamin C include digestive issues such as nausea, vomiting, abdominal bloating, and diarrhea. Headaches, skin flushing (redness or warmth), fatigue, increased urination, and general discomfort may also occur with high doses of Vitamin C.
Best Product with Vitamin C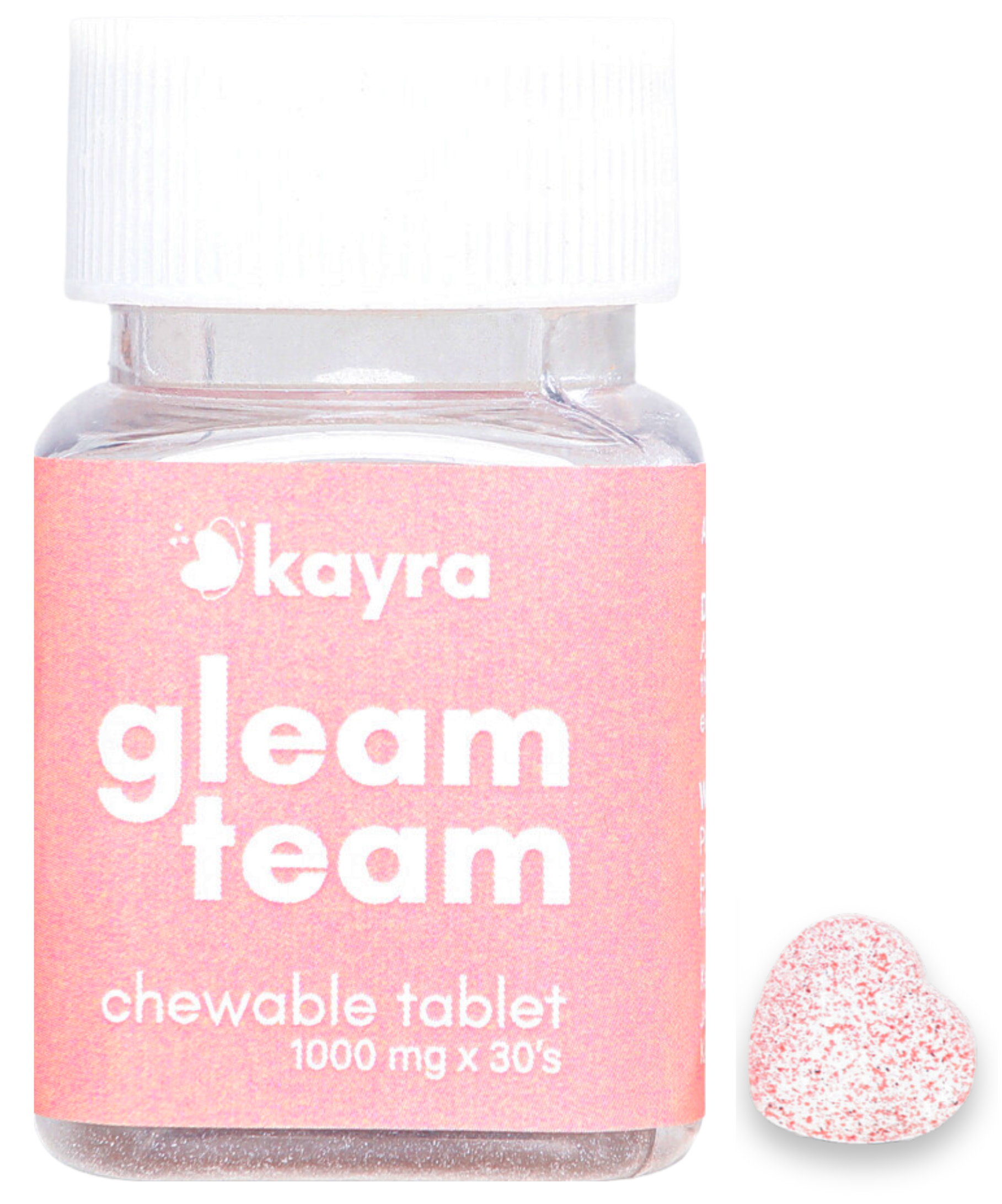 Kayra Gleam Team: Strawberry Flavoured Chewable Tablets (RM45)

This tasty tablets (strawberry flavoured) from Kayra essentially does it all: revitalizing, brightening skin, boosting the immune system with an all-star roster of antioxidants. It's a great option to hydrate the skin and fight off damage from free radicals. Plus, the other Key Ingredients of this superb supplement are Astaxanthin & L-Glutathione!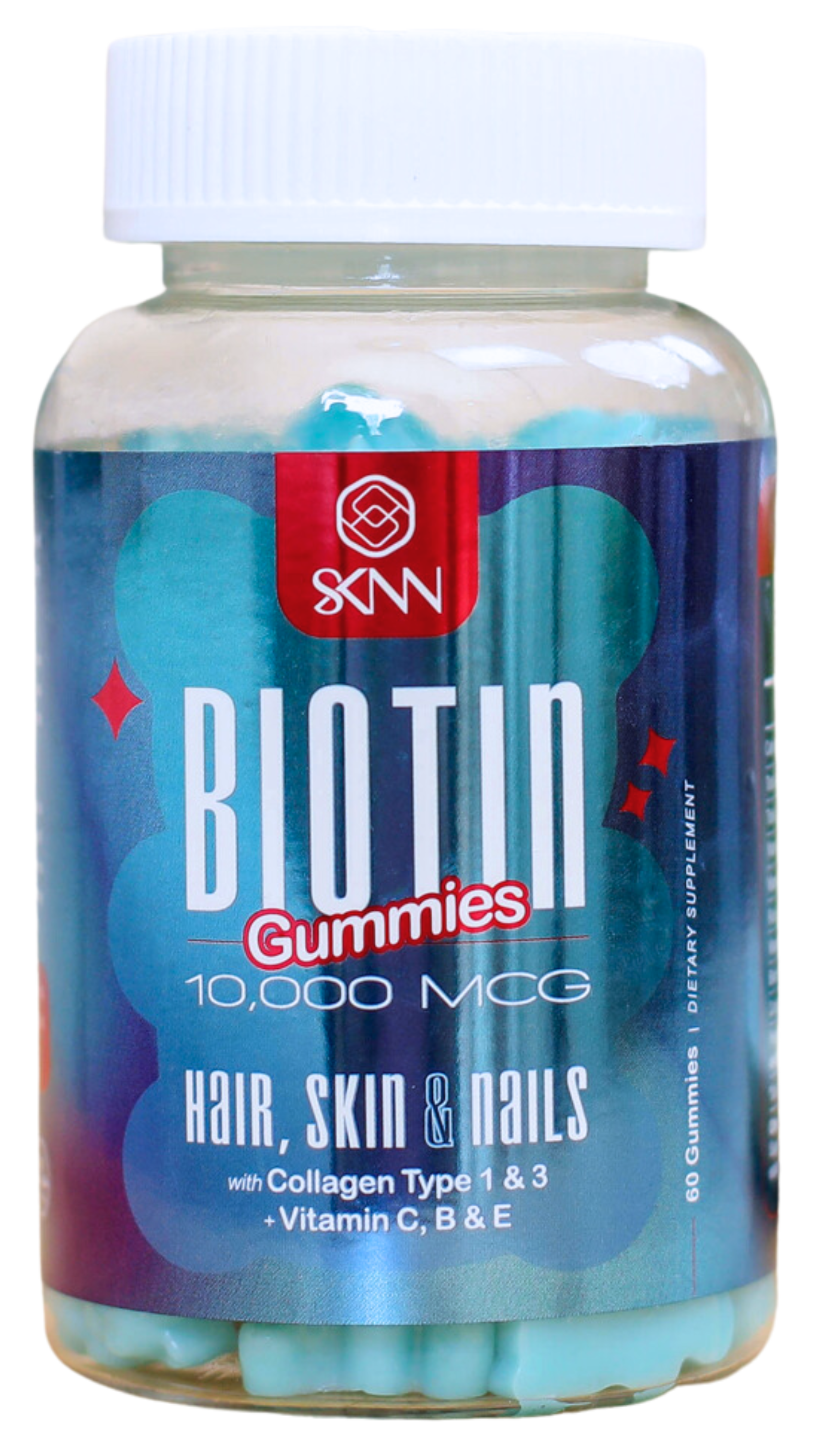 SKNN Biotin Gummies: For Hair, Skin & Nails (RM150)

This multivitamins from SKNN do so much good for the hair, skin & nails - it helps increase hair growth, strengthen brittle nails, supports the skin matrix to maintain firmness & tone, supports essential amino acids for elastin & keratin, acts as a coenzyme in the body: needed for the metabolism of fatty acids and glucose, and many more. It also contains Collagen Type 1 & 3 + Vitamin C, B & E. The gummies are also very tasty making it very easy for consistent consumptions!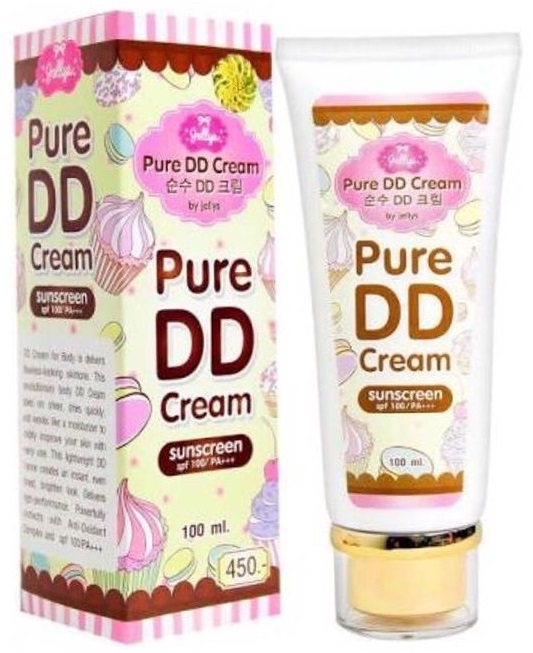 JELLYS Pure DD Cream SPF100 PA+++ (RM60)

Pure DD Cream by Jellys is a face & body nourishing product with sun protection for smooth and youthful skin. The cream contains extracts from Korea for an immediate brighter skin after application. It also protects skin from uv-ray with SPF100 PA +++. Just apply onto skin, there will be a small drop of water coming out. It is waterproof and sweatproof with no stain during the day. It truly nourishes skin to be radiant and glowing all day long. Daytime application will promote a smooth skin, while nighttime application will promote an aura brighter skin. Pure DD Cream by Jellys is the 3 in 1 product with sun protection, waterproof, and skin nourishing effects.
---
Related products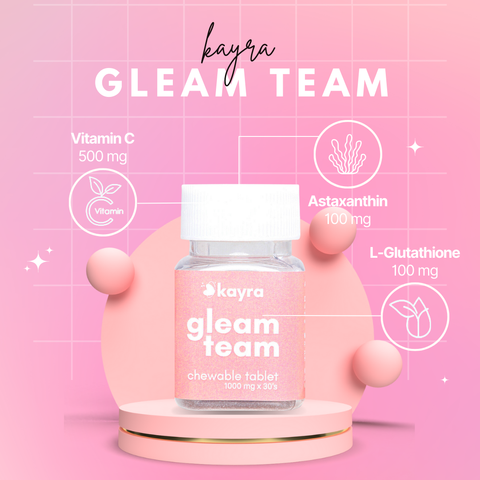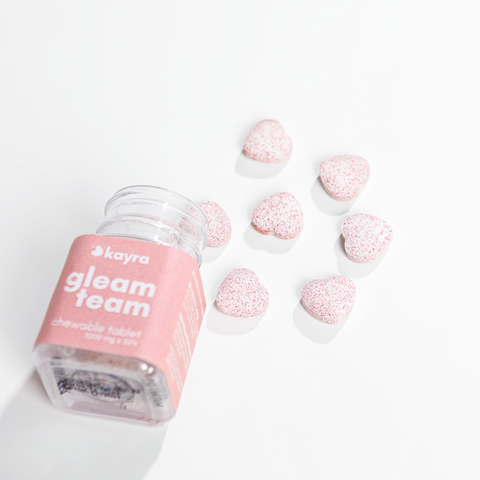 Kayra Gleam Team (Chewable Tablet)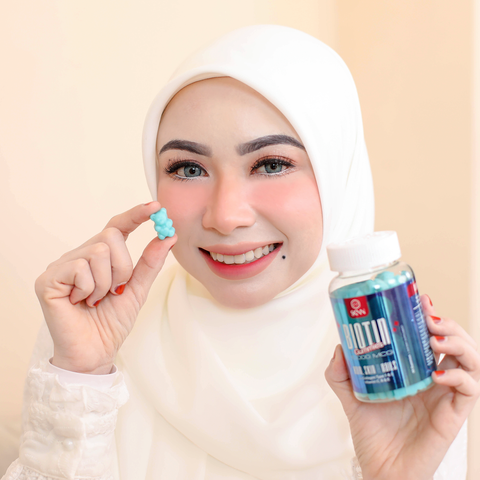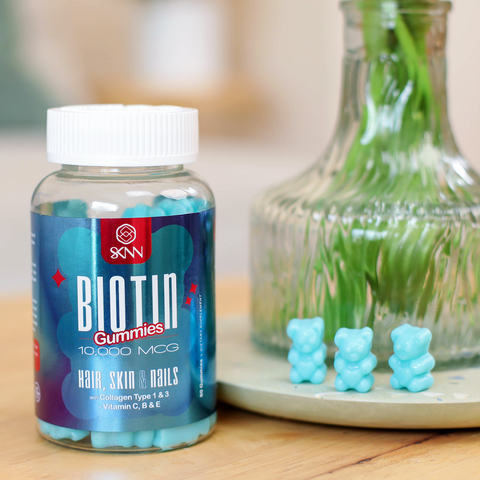 NEW
SKNN Biotin Gummies 10,000 mcg for Hair, Skin & Nails